For the record, I am definitely a Harry/Ginny fan. But this is pure fun and HARRY POTTER JUST NEEDS SOME LOVE, GUYS. HE NEEDS MORE GOOD THINGS.
Team Periwinkle's project for the BBCP (created by Nori to incite creativity on our blogs this summer) is Match Made in the Pages!
YOU suggest characters (preferably from other novels) to set Harry up with on a blind date
, and next week, I'll use those characters to create some date scenarios.
I feel like Harry would
avoid the "tell us about yourself" question. Is that just me?
Name: Harry Potter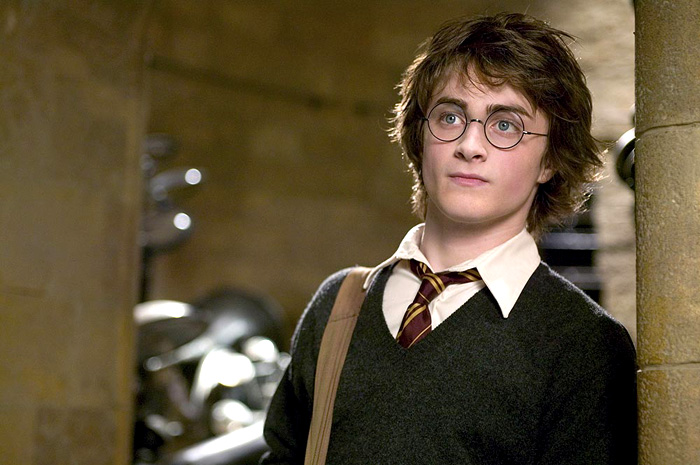 Eye color:
Green. I've been told they're exactly like my mother's. (Just a time or two, though.)
Hair color: Is uncontrollable a color?
What's your favorite place in the entire world?

Hogwarts, my school. It's the first place I ever felt at home, even if the staircases move at very inconvenient times.
What's your favorite way to spend a Saturday?
Sitting out by the lake (at a safe distance) with my friends, far away from any danger, Great Squid or dark wizards included.
What do you value most in life?
Quiet. Peace. A Voldemort-free school year with my friends and a teacher who maybe isn't delusional? I really enjoy the times when I just get to be with my friends and laugh and be worry-free.
What do you do in your free time?
....Quidditch? Try not to die?
What do you fear most?

My friends getting hurt or losing their families just because they're associated with me and trying to protect me.
HARRY IS SO SWEET, NO? So, tell me, who would you set him up on a blind date with? I think Inej could be a match for him, but I think she needs to go out and save the world while he just wants the world to stop ending. GIVE ME MORE OPTIONS, FRIENDS.

Be sure to check out the other posts form Team Periwinkle, and to check back next week to see who Harry's going on a date with! (Not at Madame Puddifoot's, I promise.)