1) Finnick Odair (The Hunger Games trilogy)
Okay, so we all know how Finnick ended up. (Cue sobbing.) But I want to know how he's doing, wherever he is. How he feels about Annie and his son. (Cue more sobbing. I'm not gonna survive MJ part 2. I'm really not.)
2) Anna Oliphant (Anna and the French Kiss)
Sure, we got a few cameos, but I could honestly read an entire extra book about Anna. And Etienne, obviously. What are they up to? HOW'S LIFE? ANY CHILDREN YET?
3) Ana (Incarnate)
I (shamefully) still haven't gotten to read Infinite, and probably won't until this summer, but no matter what happens, I know I'm always gonna want to check up on Ana. Make sure she's happy. Make her some hot cocoa and tell her she doesn't have to be so lonely anymore.
4) Richard Gansey III (The Raven Cycle)
Maybe this doesn't count because this series isn't over, but I am so frightened for Gansey. If he dies, you can expect me to be a wreck for weeks. While we wait for The Raven King, I want to spend time with Gansey. Listen to him speak Latin. Take his wallet for a spin. You know. The usual. While he's STILL ALIVE.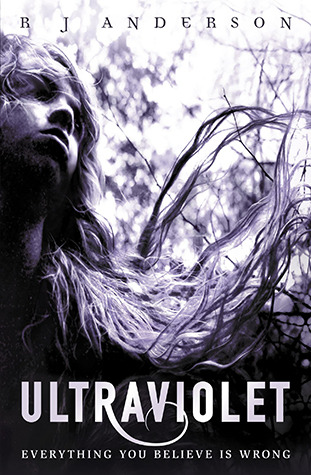 5) Alison (Ultraviolet)
Alison was put in a mental institution for synesthesia, and it all kind of snowballed from there. I mostly just want to check in with her to know if she's okay after the events of Quicksilver.
6) Ian O'Shea (The Host)
Since we're obviously not getting a sequel....Anyway. I still love this book with all my heart, ignoring the first 100 or so pages. I want to know what Ian and Wanda are up to. How Ian's handling everything. What all of them are up to, really. Do they hang out with other human cells now? Trade scary stories by firelight? Roast some marshmallows? Kidnap and save souls? WHAT ARE THEY DOING NOW??
7) Draco Malfoy (Harry Potter)
I won't lie. I always want to know what Draco is up to now. I usually kind of pretend the epilogue doesn't exist and just imagine Malfoy sitting in a large plush chair in front of a fireplace in his manor.
Aaaaand.....That's all for now. You guys, I seriously suck. I can't remember anything I've read in the past anymore. It's HORRIBLE. I just feel like I have hardcore amnesia when it comes to books right now. Anybody else feel like that? Leave the link to your TTTs! Maybe I'll get some deja vu.